HIS Business Unique, inspirational stained glass panels and wood Scripture plaques handcrafted in Minnesota.
---

Loonfeather Leather - Minnesota
Family owned business supplying bulk leather, leather tools & supplies, kits, books, etc.

---

Montana Leather Company
Family owned leather supply company catering to crafts, leather, leather care, equine...
---
American Indian Moccasins


History of the moccasins made by Native Americans.
---
American Leather
Custom made genuine leather upholstered furniture made to customer specifications.
---
OLATHE BOOT Company
USA handmade cowboy boots carrying on a century old tradition of craftsmanship.

---
American Made Workboots
USA made workboots and shoes. Cape, Carolina, & Chippewa boots and shoes.
---

Broken Arrow Leather
Made in USA - hand crafted top quality leather motorcycle accessories and more.
---
New Creation Leathercraft
USA made custom handmade leather belts, guitar straps, pet collars, etc. Name option.
---
The Leatherman
Traditionally styled high quality leather products for reenactors and sportsmen alike.
---
SOLESU Leather Goods
SOLESU leather goods are USA designed and benchmade: Belts, Bags, & Accessories
---
Custom Hide
USA made quality leather products - briefcases, duffles, laptop cases, custom, & more.
---
e4hats-Unique Hats and Caps
Check our variety of hats, caps, visors, beanies, head wraps, cool band, and bandannas
---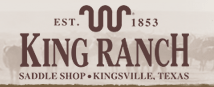 King Ranch Saddle Shop
Exclusive leather items range from luggage and business accessories to home décor.
---

Schaefer Outfitter
"Born in the West... Worn for a Lifetime" Outerwear, vests, gear, shirts, and more.
---

How Americans Can Buy American
Supporting American-made products & services from American owned companies.
---
Buy Direct USA
Dedicated to promoting American made goods & services & an online shopping source.
---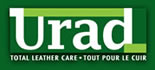 URAD Leather Conditioner
All-in-one Leather conditioner for shoes, furniture, saddles, car interiors, and more.
---
Pecard Leather & Footwear Care
Pecard is a trusted name for leather treatment, preservation, & weatherproofing.
---
summersoles TM
Sweaty feet? Squishy sandals are no longer a problem with stay-dry insoles.
---
Foot Talk
Information on foot problems with solutions to specific foot conditions.
---
Pedorthic Footwear Association
Pedorthics - the design, manufacture, modification and fit of shoes to alleviate problems
---
If you think our moccasins and footwear products and information are useful and want to provide a link from your web site back to us, simply email service@footwearbyfootskins.com and request our Link Code.
Thanks for linking to us!